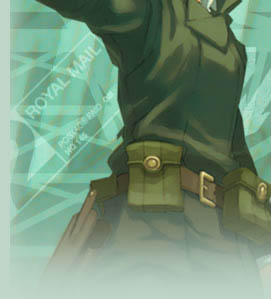 Thanks for respecting my site and deciding to read this section!

This may seem like alot but it is actually very little, I simply elaborate on very common points you see on most sites as I want to make it as clear as possible, to prevent confusion. If you have any questions though please email me (replace AT with @ without spaces).

If you do not agree with the Terms of Use here please refrain from taking/using anything I have taken the time to put up here myself for this site or that others have kindly contributed.
If you are interested in what rights you also have with content you showcase on the net see here, here, here and here.

< back | top


Key:
This TOS is broken up so that it relates to each individual part of the website, and be easier for you to find the relevant section you want, the sections are as follows, click on one to jump to that section:

General
Information Text and Links
Media Section
Fan Section
Download Section

< back | top


General

Do not direct link to any images/downloads used on this site as I pay for the bandwidth. If you want an image save it to your own computer/server. Please check all the Terms of Use written here before taking anything though.
As a general point, the site layout should not be taken/copied/stolen.
< back | top



Information Text and Links
Official story and character descriptions are not exclusive to me. Official voice actor/company/staff/anime/manga info listings are also not exclusive to me. Text and image links to other sites or external Kino resources are of course not owned by me, if you go to their site though please check their own terms of use, if any.
Images
You may use the DVD screenshots/GIFs I make myself, or any manga page scans I take the time to do, that are in the Gallery section in your avatars/sigs/layouts etc. by editing them of course for your own original creations, I'd appreciate a link back though anywhere if at all possible in return. However I'd rather you did not use them for other gallery/media/resource etc. sections, as in unedited re-distribution. You can provide a link to the main address of this site if you would like to note them on your own site for people to find easily here, that way you're re-distributing in a form that does not take away from the original source.
Other pictures though such as official manga samples/posters/product covers/magazine images/artist's sketches and character design layouts are not exclusive to me and are the property of ADV Films and Keiichi Sigsawa.

Music Related
Music details are not exclusive to me.

< back | top



Fan Section
General
For the fan section in general you will need to see the original author of the image/text you want to use. Anything by me though I wish to remain exclusive to here. If it wasn't me they will be credited and you can ask that person instead.
Fanart and Fanfiction
Specifically, do not make a copy of the original writings that are in the fan sections (Interpretations, Reviews, Fanfiction etc.). Anything written by me originally I do not want used elsewhere, just provide a link to this site's main address if you wish to make a note of it on your own sites, then you are re-distributing without taking away from the original source. For writings not done by me originally please ask the original author.
This is the same for fanart.
Reviews
For the moment they are just extrernal links so nothing to do with me. When I get submitions (if any) this section may or may not change.
General
In general (as in anything not noted below): Do not take anything from the download section and re-distribute them on your own sites etc. if they were created by me specifically for this site. Just give a link please to the main address of this site if you wish to note it in your own sites or wherever and then people can come here and find that item easily, that way you are re-distributing without taking away from the original source (do not direct link to the download itself please).
They can of course though be used for personal use on your computer(s) freely.
Avatars and Buttons
They can be used wherever except on other Avatar/Button resource sites (no re-distribution), if you want to note them on your site then give a link to the main address here, then you are re-distributing without taking away from the original source. I do not insist on credit for them (just as long as you do not claim you originally made them) but I do of course appreciate any links back to here you can give in return.
For the avatar bases, they are already credited, but just to stress the point, I used ones from this great site: Egosystem Tutorials.
404 and Hiatus
These images can of course be used on your sites but please give a link back to here on the same page as the image on your site and do not claim you originally created them if you use them please. Do not use them for re-distribution though e.g. on your own webpage graphics site, just provide a link to the main address of this site if you would like to note them on your own site, then you are re-distributing without taking away from the original source.

Adoption Sprites
They have their own set of rules. Please see the Adopt a Character page to view them. Thank you.



Thank you for reading
< back | top