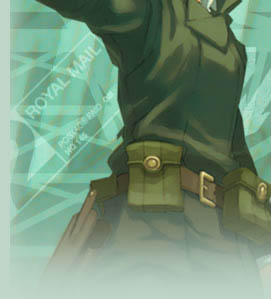 Status

Total Episodes: 13
Being released by: ADV Films
Official Website: Kino's Journey



DVD Details

DVD Volume 01: Idle Adventurer

Approximate running time: 100 minutes
Contains: 4 Episodes
Release Date: 24th February 2004

DVD (ADV DVDKJ001)
DVD w/Art Box (ADV DVDKJBX1)

DVD Short

Tou no Kuni-Free Lance
Info: The staff of the Kino's Journey TV anime have produced a visual version of the novel Kino's Journey. Approx. running time is 12 minutes. Also includes a preview of the TV series Kino's Journey
Can be previewed at: Kino's Journey Official Site


Director Notes

What you can expect from the TV series (from the notes by director Ryutaro Nakamura)

This is not an account of travels around the world, nor is it the story of a young man coming into maturity. In making a TV anime of Kino's Journey, the main focus should be on style and the overall atmosphere, rather than having a "theme" for each episode. The same thing goes for art, character concept and dialogue. For this TV anime, the "extreme" way of expressing beauty is the most suitable. The focal point of the camera's focus should always be from a distance.
Most importantly, an "unexplainable experience" has to be the effect on the audience. To achieve that, precise and careful detailing is required within the series organization, time flow and location.
(Omitted)
Kino spends only three days at each location. It's important to have the audience feel the flow of time during those three days, and also, to feel a sense of mystery as sudden dialogue fades out and the new scene comes in, or as we see Kino traveling for the next destination.
It would be great if we could create a very laid-back atmosphere for Kino's Journey.